Programs
Our next public program -
Vignettes: Tales of Palo Alto
Moderator: Karen Holman
Sunday, December 2, 2018
3:00 to 4:00 PM (Note later start time)
Location: Mitchell Park Community Center, El Palo Alto Room, 3700 Middlefield Road, Palo Alto
This month's program once again features Karen Holman, Palo Alto Council Member and Former Mayor, as Master of Ceremonies introducing a variety of speakers with their stories of Palo Alto's Past.

Vignettes will include a story of a World War I aerial photographer as told by his son; stories of the City Café, the first restaurant in Palo Alto legally run by Chinese residents; stories of the 100-year history of the University AME Zion Church, Palo Alto's oldest black church; and lastly, there will be a vignette on Palo Alto's 125th anniversary and a brief history of previous celebrations.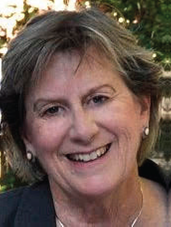 Future public programs -
Visionaries of Santa Clara Valley
Speaker: Robin Chapman
Sunday, January 20, 2019
Location: Palo Alto Art Center
Santa Clara Valley before Silicon Valley
Speaker: Ralph Britton
Sunday, March 3, 2019
Location: Mitchell Park Community Center
The Life of Timothy Hopkins
Speaker: Steve Staiger
Sunday, April 7, 2019
Location: Palo Alto Art Center
The Association presents programs, free and open to everyone, seven times a year. They are typically held on the first Sunday of the month, October through May, at 2 p.m. Because of construction surrounding the Lucie Stern Community Center and Junior Museum this year, meetings will be held in convenient locations in Palo Alto including the Palo Alto Art Center and the Mitchell Park Community Center. Be sure to check the latest edition of the Tall Tree for each month's location.
The programs are videotaped. DVDs of the programs are available at the Cubberley Center, Room K-7. To check one out please see our historian the History Desk.
See our programs on Channel 30. The programs are broadcast on Community Channel 30, on the program "Heritage". You can view them Wednesdays at 8 p.m., Thursdays at 10 a.m., and Saturdays at 1 p.m . Check the Media Center schedule at www.midpenmedia.org for additional times and streaming video availability.